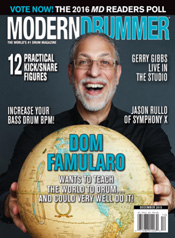 Rodney is available for private instruction and is currently accepting a limited number of students in and around the Nashville, TN area. Lesson plans can be customized to meet your individual learning style, interests and needs... providing a fun and productive atmosphere where students can learn the concepts needed to be a successful musician.
Topics of study will include the natural approach to technique, reading, rudiments, drumset independence and performing in different musical styles and genres.
Rodney was recently recognized for teaching excellence by being included on Dom Famularo's recommended Drum Teachers List for Modern Drummer magazine.
www.moderndrummer.com/site/2015/11/dom-famularos-teachers-list/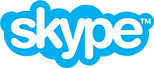 Rodney has been teaching online lessons via Skype to students all over the world and this has been a great success. You can download Skype for free by visiting their website at: www.skype.com. A web cam and a good internet connection are required for the online lessons.
For more info on private or online lessons, please contact: rodney@rodneyballard.com
Video lessons are currently in the process of being created and will be posted on the site for download in the near future. Please check back for updates.